Transition to High School
Open Mornings for Year 5 and 6 pupils and parents - June 2022
Welcome to the start of your seven-year journey. St Alban's will be hosting our second round of open mornings to give prospective parents and pupils the chance to see and experience the school as a live learning environment. Parents of Years 5 and 6 pupils are invited to tour our school and meet some key staff members.
Monday 27th June 2022: 9.20-10.25am
Tuesday 28th June 2022: 9.20-10.25am
The link below will take you to our booking portal. Please book a slot for each person who will be attending. For example, if 2 parents and a single child are planning on attending, then please book out 3 slots.
Year 6 Induction Days Summer 2022 - NEW INFORMATION
All pupils are to attend both days
Day 1 - Wednesday 29th June 8.50am - 2.30pm
Day 2 - Thursday 30th June 8.50am -3pm
Welcome evening 29th June - 4-6pm
. We are also welcoming parents and our new starters in to meet their new form tutor and key members of staff including Ms Pickard, our SENDCO and Mrs Arthur, Pastoral Support for Key Stage 3. Light refreshments will be provided and we look forward to meeting our new Year 7s.
We would like to invite parents in to a welcome service from 2-3pm on the 30th June. This is a lovely opportunity for us to gather as a whole year group and let families experience a little bit of life at St. Alban's.
Why apply to St Alban's
Our caring, Christian environment is both warm and nurturing for pupils and parents alike. We welcome applications from families across Ipswich, as we are a non-catchment school. We are the only non-private school in Ipswich, where parents and students are able to choose to join our school family.
Can my children apply for St Alban's? Click here to see our admission FAQ's and dispelled 'Myths'
Helping your child prepare to move to secondary school
Transition is a part of life we all deal with in our own ways. To try to make transition easier for both children and parents, communication is vital. It is important parents can be involved in this process alongside their children, and so we aim to make this a positive experience for all involved. Our aims and outcomes for this programme are:
Preparation for change
Confidence building
Compliment their learning, social and intellectual development
New working experiences and environments
Working as a team
Running alongside the visits to primary schools by the Head of Year that already take place during year 6, this new transition programme gives parents the opportunity to meet some of the key staff within the Transition Team who will be supporting the children in the change from primary to secondary school.
Getting Ready to start Secondary School
Starting secondary or high school can be both exciting and a little bit scary for you and your child.
As parents and carers, preparing for this change and making sure that your child feels able to take the step from primary school can feel difficult.
However, there are many ways in which we can help our children -and ourselves – feel ready.
Find some helpful information and practical tips from Place2Be click here
St Albans Transition to High School Question and Answer Session! Re-Watch the session below!
Transition Booklet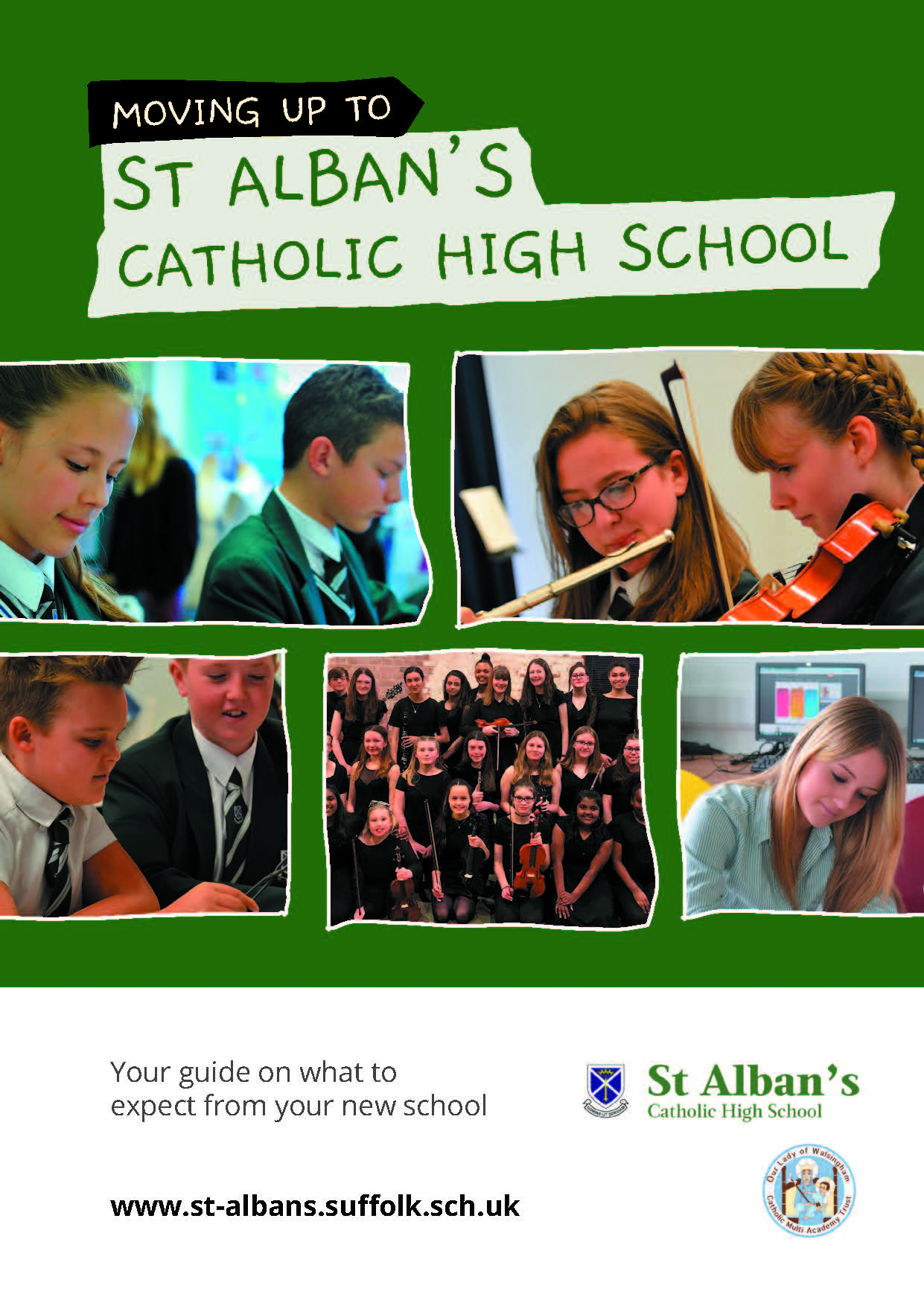 Click the image to open the Booklet