Careers
During their time at St Alban's all students will have important decisions to make, these include:
Year 8 Pathways - moving into Year 9
Year 11 - Post 16 choices
Year 12/13 - Higher Education applications, Employment, training
For further information please contact:
Mrs Shemming (Careers Lead)
Available Monday-Wednesday 7.30am-3.30pm
Contact us via email: careers@st-albans.suffolk.sch.uk
Contact us via telephone: 01473 726178
Mrs Lawrence (Head of Sixth Form) can offer advice on UCAS, universities and pathways following Sixth Form.
Come and see us for information and help on:
Apprenticeships

Applying to college

C.V. Writing CV Template

Researching ideas, useful websites, plans for your future
Career Insight Programme - Employer Network Programme
Our Career Insight Programme has been a massive success - and we send our huge thanks and appreciation to all the amazing guest speakers who gave up their time to come and talk and inspire our young people.
Please see our current Programme here
Careers Development Plan
St Alban's Catholic High School seeks to offer a broad and effective Careers Education Information & Guidance (CEIAG) programme to help our students make a successful transition to the next stage of their development, be this further education, vocational training or employment.
The CEIAG programme provides support for students and carers facing the challenge of choosing their career options and developing their plans for the future. Helping them to make sound judgements based on current Labour Market Information (LMI), their interests and aptitudes. It provides them with opportunities to develop key employability and enterprise skills needed to succeed in the world of work.
Our programme offers contacts with people from the school, employer networks, FE colleges, higher education institutions, alumni or other high achieving individuals to motivate pupils to think beyond their immediate experiences and encourage them to consider a broader and more ambitious range of career options.
Our programme provides all students from year 7 to 13 with opportunities for self-development, knowledge of careers, career management, the world of work and the development of employability skills.
Objectives
We have a duty to ensure all registered pupils at the school are provided with impartial, independent guidance from years 7 to 13. CEIAG is an integral part of the curriculum and is delivered across all subjects in a variety of lessons and activities.
In order for our students to be considered the employee of choice for local and national employers we aim for students to achieve a number of outcomes by the end of their time with the school:
Know how to access and analyse information about local and national job opportunities. Understand the range of opportunities available and the variety of routes into different careers.

Understand different businesses and the sectors to which they belong, developing a general understanding of the world of work.

Gain experiences and insight into real life working practices and environments.

Recognise their strengths and preferences to help them make informed decisions. Identify areas of development in order to achieve their full potential and overcome barriers to progression.

Recognise the different entrepreneurial and employability skills that will help them succeed in the world of work. Have the opportunity to develop and build on these skills.

Identify out of school opportunities to develop career aspirations, such a volunteering and work experience.

Understand and evaluate the requirements and possibilities within further education, higher education and apprenticeships.

Opportunity to apply classroom learning to real world situations, developing life skills such as resilience, problem solving, decision making and team building in order to overcome real life challenges

Opportunities to understand the wide range of career choices that require success in maths and science, STEM (science, technology, engineering and maths) for both girls and boys.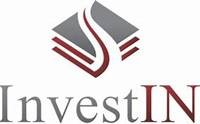 InvestIN's parent event series is designed to give parents the essential tools they'll need to support their child on their career journey. Events are run by leading experts and are free to attend.
We are delighted to announce the first events in our Success Beyond School series for 2022.
We have 5 fantastic seminars this term, including topics such as 'how to help your child choose their career' and 'how to inspire young women to become entrepreneurs.' These events are for parents of students aged 12-18 and are free to attend.
Our Programmes | InvestIN
Measuring and Assessing Impact
Our annual destinations data suggests that our careers programme is successful in helping students to prepare for their future. Our Careers Lead, members of the Careers team and the school's senior leadership team monitor and evaluate our careers programme. We use the Career & Enterprise Company's 'Compass' self-evaluation toolkit to evaluate our progress in working towards the Gatsby Benchmarks and to identify areas of development.
In addition, our careers programme is monitored and evaluated through our student surveys, feedback received from the employers and education providers that we work with, parents, staff and the school's governors. We use this information to review and refine our Careers offer with key trends being reported back to our senior leadership team and our school governors. A designated governor has responsibility for overseeing the quality of delivery and effectiveness of our school's careers programme.
Work Experience Opportunities
Further information
Information for parents and carers
Career Insight Programme - Employer Network Programme
All information published above will be reviewed January 2023
Independent Advice
Mrs Shemming is available to offer advice and guidance to our students. Please pop into the Careers Office and we will be happy to make an appointment for you.
Students can also contact the National Careers Service Helpline on 0800 100 900.
All students have the opportunity to attend Higher Education open days. Full support is given with Higher Education applications and for those students looking for employment with training. Mrs Lawrence and Mrs Anna Keane (NEACO) can offer advice on HE.
Take a look at the links below for more information:
Useful websites - exploring careers, apprenticeships, how to write a CV
Useful websites - Higher Education, University, Gap Year
Suffolk Work and Skills Booklet - Information for young people from 13-19
Options After Year 11 - A Guide for Parents and Carers
LMI For All
The LMI Career-O-Meter https://www.icanbea.org.uk/career-o-meter/
The Skills-O-Meter https://www.icanbea.org.uk/skills-o-meter/