Pupil Premium
Pupil Premium was introduced by the government in 2011 and is allocated to schools to support students who have been registered for free school meals at any point in the last six years (known as 'Ever 6 Free School Meals') or who are Children in Care or who are students who have parents that have been in the UK armed forces in the last five years.
The Pupil Premium is a grant given by the government to schools in England to decrease the attainment gap that is commonly seen for students that fall into one of the above categories. For each pupil who is currently receiving free school meals, or has received them in the past six years, their school receives £985 (secondary 11-16) and £2410 for pupils who have been adopted from care or have left care. The school also receives £320 for Service Pupil Premium.
The pupil premium is allocated for schools to:
• Improve the academic outcomes of Pupil Premium students of all abilities
• Close the attainment gap between Pupil Premium students and their peers
Schools decide how to use the pupil premium by looking at the needs of all students and deciding what strategies will have the maximum impact in the school. There is no expectation that schools should spend the grant only on eligible students, or on a per eligible student basis. Therefore, some spending will be on whole school strategies that include improving the quality of teaching and learning, which have the potential to impact positively on all students.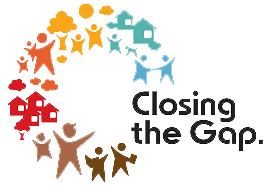 ---
Pupil Premium 2022-23
St Alban's Catholic High School Pupil Premium Strategy 2022 2023
Pupil Premium Information 2022-2023
---
Pupil Premium 2021-22
St Alban's Catholic High School Pupil Premium Strategy 2021 2022
Pupil Premium Information 2021-2022
---
Pupil Premium 2020-21
The document links below gives detailed information about our Pupil Premium strategy and spending:
St Alban's Pupil Premium Strategy 2020-2021