InvestIN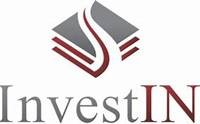 InvestIN's parent event series is designed to give parents the essential tools they'll need to support their child on their career journey. Events are run by leading experts and are free to attend.
We are delighted to announce the first events in our Success Beyond School series for 2022.
We have 5 fantastic seminars this term, including topics such as 'how to help your child choose their career' and 'how to inspire young women to become entrepreneurs.' These events are for parents of students aged 12-18 and are free to attend.
Our Programmes | InvestIN