COVID-19 and other important news - Click for further information
St Alban's Catholic High School remains open for all students from the week beginning 8th March 2021. The Summer term begins on Monday 12th April 2021
Please note that the Education Secretary Gavin Williamson announced on the 7th April 2021 that face masks must still be worn in school, including in classrooms, for the time being, unless exempt. Details can be found

here

.
Please use your remaining Lateral Flow Test on Sunday 11th April or before school on Monday 12th April. This will help us all to continue to have confidence that our school is a safe place to study. Further Lateral Flow Test packs will be distributed from the start of term. Please see below the letter sent home at the end of last term regarding home testing.
Letter to Parents-carers 26 March home testing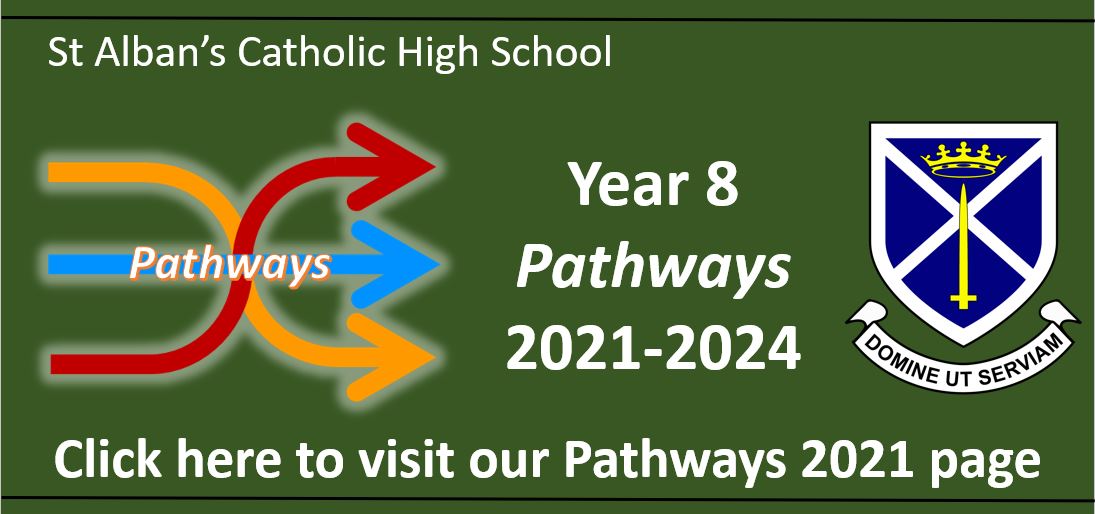 School day timings:
At the start of the summer term, Monday 12th April 2021, the timings of the school day will continue to follow the pattern below.
Arrive at school: 08:50
Form Period: 09:00 – 09:20
Period 1: 09:30 – 10:35
Break: 10:35 – 10:55
Period 2: 10:55 – 12:00
Period 3: 12:10 – 13:15
Lunchtime: 13:15 – 14:05
Period 4: 14:05 – 15:10
For further information please visit our COVID-19 information page

here
Following a number of enquiries we have put together a FAQ sheet about what to do in case of a COVID-19 related in your family or if a child becomes ill. You can download a copy below:
Please note that all students must follow government guidelines if returning from abroad after the Easter Holiday. The latest information about countries for which a 14 day quarantine is required can be found here. Please do not return to school until any required quarantine period is complete.
From 1st September 2020 all students and staff will be expected to wear face coverings whilst moving around the school and where social distancing is not possible, unless exempt. Currently this also applies to lessons. Students travelling to school on public transport will also need to wear face coverings.