Welcome to St Alban's Sixth Form
Dedicated to your futures
ST ALBAN'S SIXTH FORM IS A FRIENDLY, VIBRANT AND ASPIRATIONAL EDUCATIONAL ENVIRONMENT. OUR MISSION STATEMENT OF 'LEARNING, RESPECTING AND CARING' DRIVES US TO INSPIRE, CHALLENGE, SUPPORT AND VALUE EVERY STUDENT TO ACHIEVE.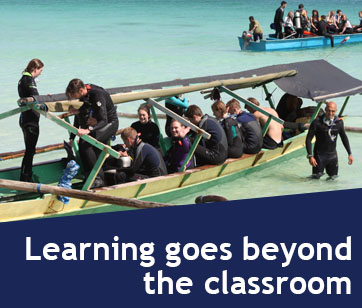 The Sixth Form is a mix of existing St Alban's pupils and external students, who are warmly welcomed and quickly become part of the Sixth Form community. We are very proud of all the young people who make our Sixth Form such a diverse and wonderful place to learn and to work.
Learning goes beyond the classroom, and our range of facilities support students in their study and social time, the newly refurbished Common Room and kitchen area form the hub of Sixth Form life. The recently built Sixth Form extension includes a purpose-built library and learning spaces dedicated to A Level students, with designated quiet working areas and spaces for collaborative learning, with resources and advice to plan their futures.
We offer our students a flexible study approach, with the opportunity for students to manage their time effectively so that study, enrichment, volunteering and fun can be well balanced.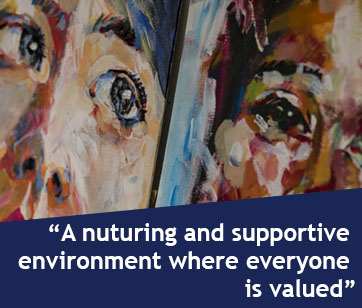 Sixth Form is a precious time of life, and we actively encourage all of our students to enjoy every moment and embrace every opportunity.