Student Heads of School Welcome
Dear Year 12 students,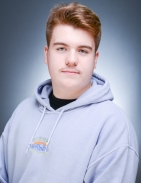 Xabier Lundy-Munoz - Student Head of School
I am Xabier, one of the new heads of school at St Alban's. I am currently studying maths, further maths, chemistry, English language and planning to go on and study chemical engineering at university. Outside of school I am part of the Team Ipswich swimming club which I have been a part of for 9 years. As a new head of school, I hope to continue promoting the school in a positive manner as well as be a good representative on behalf of St Alban's.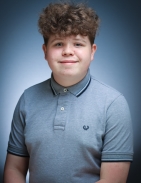 Sam Newman - Student Deputy Head
Hello, I am Sam Student Deputy Head of St. Albans and a member of the Chaplaincy team. I am currently studying Economics, Physics and Computer Science for my A-Levels. As a member of the Catholic Church and Chaplaincy, I help organize services, Charity days and other religious events bringing out the best in our school!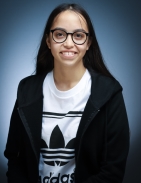 Shania Raine - Mental Health and Well Being lead for St Alban's
Hello, my names Shania and I'm the Mental Health and Well-being lead for St Alban's. I currently study psychology, sociology and history and I'm planning on going to university to study somethings forensics based. As the head of Mental Health and Well-being, I hope to help the school and the students better understand their own mental health and be able to help those around them who may be struggling as hopefully, the more people who have mental health ambassadors in school, the more normal it becomes, and the more support people can get therefore breaking down the stigma around mental health. So, if you ever have a worry (as we know times can be challenging) I am here to help so be sure to come say hi!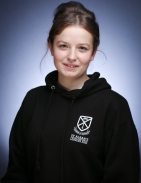 Freja Butler - House captain of Botolph
I am Freja, a house captain of the Botolph. I am currently studying Maths, Physics and Biology as A-levels, a BTEC in health and social care. I take part in stagecoach, a stage school, outside of sixth form alongside being a part of Girlguiding and going to church. As a house captain I hope to be a role model that lower school can look up to.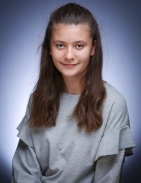 Lucy Brace - House captain of Botolph
Hi I'm Lucy, and I am the new house captain of Botolph house. I am currently studying Chemistry, Geography and Sociology. After sixth form, I am potentially thinking about pursuing a career in Veterinary nursing. Outside of school, I enjoy playing badminton, walking and travelling. I am really looking forward to taking on this role, being a part of the leadership team, promoting and supporting the school.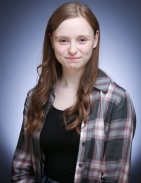 Annabel Gorham - House captain of Audrey
My name is Annabel, I will be acting as one of the house captains for Audrey house. I am currently studying Maths, economics, and psychology, planning to go into further education in economics, either at university or through an apprenticeship scheme. In my role I hope to build upon the community spirit within the school, allowing for individuals to feel pride for their school. As well as encouraging new students to be their unique and wonderful selves.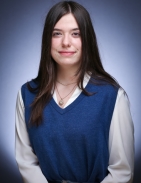 Victoria Oakley - House captain of Audrey
Hi my name's Victoria and I am one of the new house captains for Audrey. I am currently studying Art, Economics and English Literature and have plans to take a business management course at university in the year of 2023. I've always enjoyed collaborating with others ensuring to value and learn from everyone's viewpoint which I believe is essential to achieving the best possible outcome for all. In my role I hope I can serve to be a voice for the students in Audrey for any improvements or suggestions you may have and better the St Albans experience for all students.