Head Boy and Girl Welcome
Dear Year 12 students,
Welcome to St Albans Sixth Form! It's great that you've decided to join us and well done for making the right choice.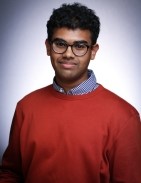 Clive Sam - Head Boy
We just wanted to start off by saying Congratulations! You've finally made it to Year 12! 😊 It's been a crazy year, and you may well feel as if you haven't been able to do much, that everything was just out of your control. Exam results always bring a wealth of feelings, this year in particular. Nonetheless, it's important to take pride in what you have achieved. Not only have you completed 5 years of High School (finally escaping those blazers and being able to wear what you want!) but you've also had to manage a lot of uncertainty in the last few months. All of which lead up to the next stage of your life – A Levels.
You may also be quite lost regarding the upcoming year and how you'll cope with the work, especially since you haven't been in school for nearly 6 months. Granted, it won't be easy - if getting back to a healthy sleep schedule wasn't enough of a challenge, doing schoolwork again may seem impossible. However, the teachers will know this and are there for you. We year 13's have been able to see first-hand, just how dedicated and persevering our teachers are. Despite the difficulties of teaching in a totally different setting, where you can't even see the faces of your students and the obvious hazards of working online – they stuck with us.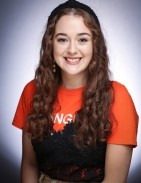 Annabella Labella - Head Girl
Year 12 is a great year to get involved and make some good memories – last year both of us joined the CAFOD leadership team, which was an amazing experience and a lovely community to be a part of. Our Sixth Form offers a wide range of opportunities that will allow you to gain valuable experience for the future (if you are thinking about going to university you will be able to put these things on your personal statement) so it's important that you put yourself out there!
This year will certainly be different to anything we have ever experienced before but rest assured "we're all in this together" whatever happens you are not alone. Year 12 will be good; you'll have fun and learn a lot along the way.
We hope you had a great summer and we'll see you in September, 👋
Annabella and Clive